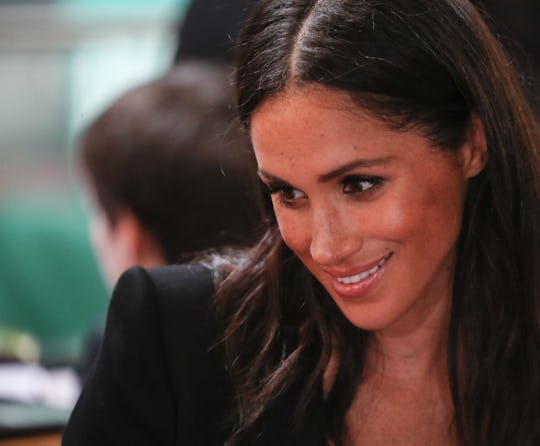 Pool/Getty Images Entertainment/Getty Images
7 Affordable Shoe Brands Meghan Markle Loves For Royal Fashion Inspo
If you need some fresh footwear soon, then looking to the Royal Family for inspiration is always a good idea. In fact, the affordable shoe brands Meghan Markle loves just might introduce you to a new favorite designer. The most recent addition to the royals definitely knows how to rock a great shoe, so she's an excellent person to consider for styling tips.
Now to be fair, it isn't like Markle is shopping at any discounted footwear shops for her kicks. Her definition of affordable footwear is probably vastly different from mine. Markle can pick from a ton of amazing designers, and her choices reflect that awesome privilege. But this isn't to say that all of her shoe choices are way out of reach for the average consumer (although some of them definitely are). Markle often wears brands that are pretty accessible, including gear from beloved mall stores you've probably shopped at a few times. In other words, many of the shoe brands Markle loves are affordable for a royal.
And as far as the luxury shoe brands Markle wears, well, it never hurts to look for sales or search through Poshmark for options. Read on to see what brands she generally favors, and marvel at Markle's great style.