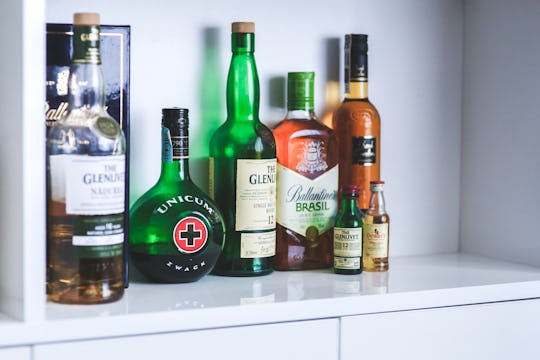 7 Alcohols To Pair With Your Awkward Family Conversations (You Know You Need It)
The holidays are a time for visiting family, and with that comes some pretty awkward family dinner conversations. Well-meaning as your relatives may be, most times (re: every freakin' year) they don't have a clue as to what's OK to talk about and what's not. Since your relatives constantly prod into your private life whenever they see you, you have become an expert at keeping a straight face and deflecting, to the point that it's subconscious. But it's not like you really have a choice, either, since you do love them in spite of their inability to stop asking for information they have no business knowing in the first place. So, although they may be annoying, awkward family dinner conversations are just an aspect of seasonal festivities that you usually just have to grin and bear.
And yet, you don't necessarily have to go it all alone. For when the prying just becomes too much, there's at least one easy way to turn down your threshold of what annoys you. Yes, I'm talking about alcohol. When in dire need of staving off a sarcastic or less-than-pleasant response from yourself, a swift sip of something strong will certainly make it all matter less. Learn which booze to turn to with this little guide to pairing the ideal combinations of liquor with questions you are worn out from hearing, and be invincible to any uncomfortable questions that get thrown your way for the rest of the evening.