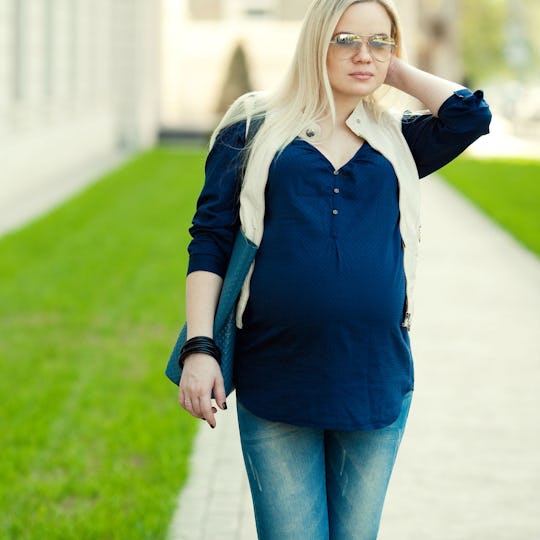 7 Alternative Maternity Pants For Every Badass Mom-To-Be
When people think of what a mother-to-be looks like, some think of a radiant woman wearing flowing frocks that accentuates her pregnant belly. Though it may sound like a Mother Nature stereotype, many shopping outlets and magazines still cater to that image. Just go into any clothing store and you'll find no shortage of delicate maternity dresses. But what about pregnant women who wear pants instead of rocking the uber-feminine look?
Plenty of women, like myself, could care less about ruffles and empire-waist gowns when it comes to how they want to dress their bump. I think the saddest fashion moment in my pregnancy was when I realized my swollen legs and ankles could no longer fit in my favorite combat boots anymore. And I'm not alone in my struggle to find an edgy wardrobe for my non-traditional style preferences. Elle recently spoke with Vanessa Newman and Michelle Janayea, the minds behind Butchbaby & Co, a yet-to-be launched maternity line for trans, queer, and masculine individuals. Clearly there are mothers-to-be that want androgynous, urban, and alternative maternity options that don't involve dresses. Well you're in luck. Check out these maternity pants that are anything but frilly and fussy.