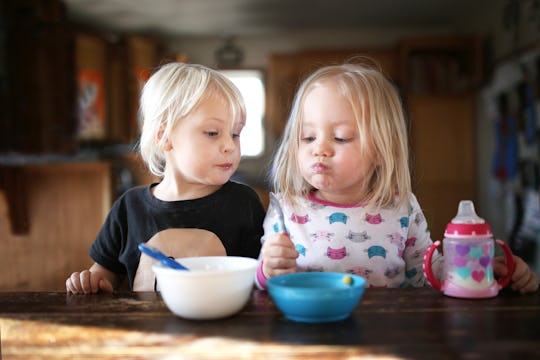 Christin Lola/Fotolia
7 April Fools' Day Pranks To Play On Kids That They'll Love
In my house, April Fools' Day brings out the inner jokers and pranksters in my family. My husband and I try to mess with the kids, but as my kids are getting older, they've been pranking us right back. This year, April Fools' Day is on the same day as Easter, so naturally, I'll be incorporating Easter eggs, hunts, and candy into my pranks. If you want your holiday to be full of surprise and giggles, here are some easy April Fools' Day pranks to play on kids that they will love.
I've heard some people say that pranking kids is mean, but I think it really depends on your kids' temperament and the type of prank you play. Some children are a little more sensitive than others, and only a parent would know how far to go and what will work. One of my daughters is super sensitive and the other is tough as nails, so I prank them based on what I know they can enjoy and laugh about.
So in the spirit of laughter and surprise, if you are looking for some fun, light-hearted ways to pull one over on your kids, here are some great April Fools' Day pranks that will have them giggling all day.