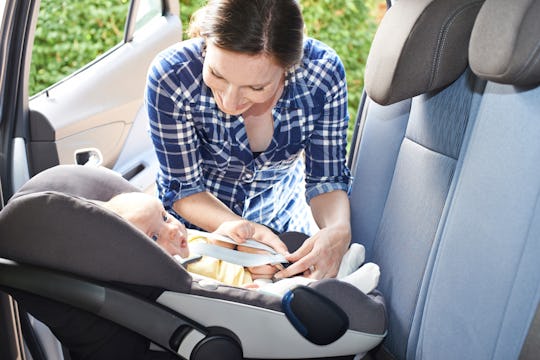 highwaystarz/Fotolia
7 Baby Supplies You Need In Your Car, Because Road Trips Can Be Messy
Life post-baby is never simple. Long gone are the days of grabbing your tiny purse and rushing out the door. Now, you need diaper bags, breast pumps, extra outfits, burp clothes, and snacks. So many snacks. If you thought you had enough extras stashed in your diaper bag alone, think again. There are even more baby supplies you need in your car, because there's nothing worse than being away from home and not having an essential with you.
More than just extra diapers and wipes (which definitely make the list too,) there are certain car-specific items that will make your car rides with baby that much more convenient and worry-free. Instead of scrambling for anything and everything you might need every time you leave for the car, it makes more sense to have a few pre-chosen items that stay in the car at all times. That way no matter if you're running a quick errand or road-tripping across the country, you always have at least the bare necessities on hand.
Although baby-life isn't exactly simple, with a bit of planning and foresight, you can prevent adding more stress to your life by stocking your car up with your most needed and used items.