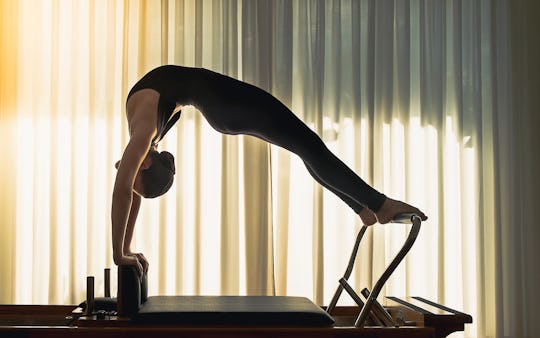 7 Beauty Mistakes You Make After Working Out (And How to Fix Them)
Makeup and fitness don't always have the best of relationships. After all, you have trouble keeping makeup in place on a sizzling summer day. Now imagine doubling the sweat and adding a few burpees. It's not pretty. But still , day after day, women workout while donning a face full of foundation. This is just one of the common workout beauty mistakes people seem to make.
Whether it's wearing a full face of makeup to Zumba class or spraying a too-strong perfume in the locker room, beauty faux pas collide with fitness more often than you think. For instance, I once ruined a manicure while changing a bike tire. My hand got too close to the deflating tube, and the escaping air straight-up blew the paint off my thumbnail. Not my brightest moment, but it did save me from having to use stench-ridden nail polish remover. Anyways. . .
After a few makeup mishaps, most people have learned how to properly prep their face for the gym. But perfecting the post-workout beauty routine is equally important. While it can be tempting to just join your friends for brunch in your sweat-drenched duds, your complexion will thank you for taking a few extra minutes to freshen up. So for anyone who wants to look like less of a mess after working out, here are a few common post-workout beauty mistakes and how to fix them.