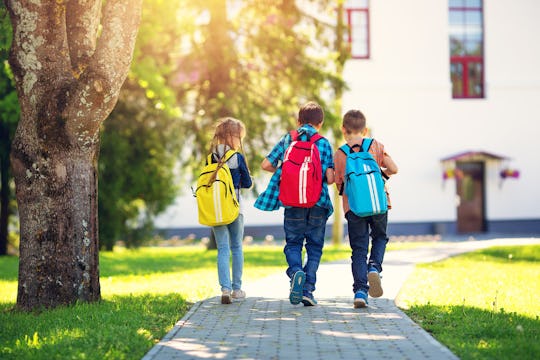 candy1812/Fotolia
Turns Out, There Are Some Science-Backed Benefits Of "Redshirting" Your Child
If you have ever been involved in a conversation about whether or not a child should be held back in school, chances are likely there has been a lot of emphasis on the negatives. Parents, teachers, experts, and people who should mind their own business have all in one way or another discussed the cons of holding a child back a grade, including feeling left behind, the possibility of not graduating high school, and increased behavioral issues. But are there benefits of holding your child back? Some parents and educators say the trend — which is known as "redshirting" — can indeed lead to increased success at school for some children.
According to Verywell Family, "Academic redshirting is the practice of keeping a child who is age-eligible for kindergarten out of school an extra year and enrolling him the next fall." Determining eligibility will depend on where you live, but the website noted that for some the cut-off is "as early as June 15, while for others, it's as late as Dec. 1."
Curious about whether or not you should redshirt your child? Below you will find some reasons why the decision might be beneficial to your child and you.