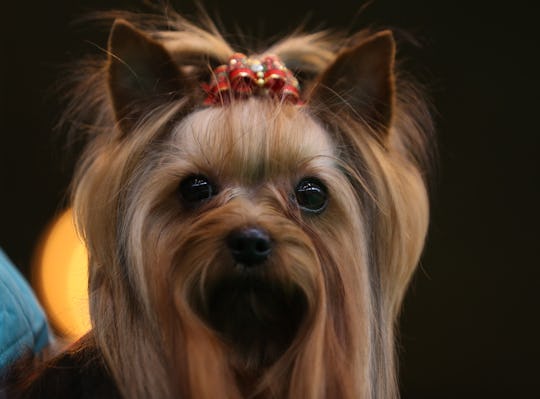 Matt Cardy/Getty Images News/Getty Images
7 Best Dog Breeds To Get Based On Your Yard Size
Deciding to get a family dog is easy. It's the whole "settling on a specific breed" thing that's the challenge. It's only natural to gravitate towards a dog based on their endearing personality or cuddly looks, but you also need to consider how well-suited your environment is for that particular breed. A tiny dog won't necessarily thrive in a tiny space, and a big dog doesn't always require a big back yard. If you're on the fence about what dog will fit best behind your fence, here are the best dog breeds to get based on your yard size.
If I had my pick of the litter, I'd be bringing home an Australian Sheep Dog. I just love their eager, exuberant demeanor. But I know my smallish backyard wouldn't be nearly enough room for an active, herding dog to roam. I even looked into personality traits of a miniature Australian Shepherd, in hopes that a smaller-sized version of my preferred pup might require less activity, but alas, they too are highly energetic. I may have to cave to my daughter's demands for a maltese!
If your spirit animal is a Great Dane, but your backyard is more 'miniature oasis', fear not, there are plenty of other sweet canines to fit any backyard type. You just need to find the right pooch for your porch.