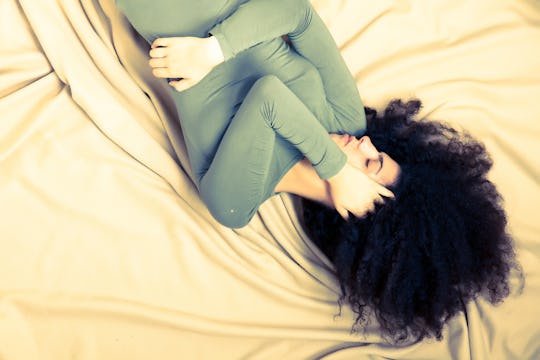 Spectral-Design/Fotolia
7 Best Positions For Hangover Sex You'll Definitely Want To Try
You're hungover. You don't even want to think about moving. But then your partner rolls over and suggests getting your endorphins flowing to fight off your current state of hellacious hangover. When the opportunity presents itself, you need to know the best positions for hangover sex, so that you can battle your hangover in the sexiest way possible, without making things worse.
According to Men's Health, breaking a sweat and getting your blood pumping is one of the best ways to ward off a hangover. But if you're thinking about getting sexy to sweat out the sauce, you don't want to get yourself into too adventurous of a position — because you might make things worse. Hanging upside down from your mattress is the last place you want to be when dealing with a hangover. You're in a delicate state when battling a hangover, and your methods of recovery should definitely reflect that.
Rather than wing your next post-party romp and let your less-hungover partner take the wheel, keep the following best positions for hangover sex in your back pocket for the next time you need a quick fix for your morning after malady. Because what better way to cure a hangover is there?