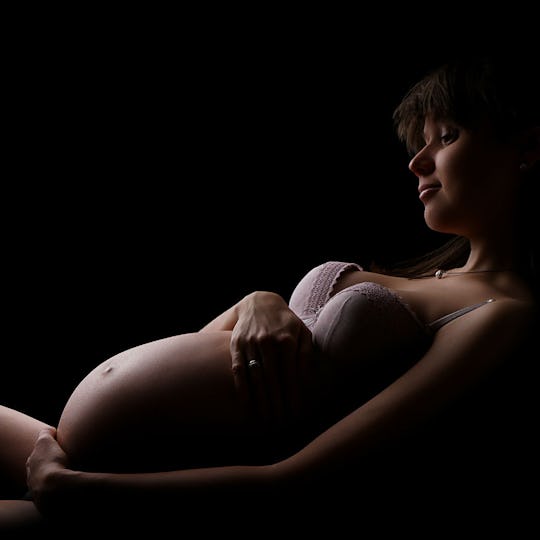 7 Best Sex Positions For Pregnancy, Because It's Hard To Be Intimate With A Baby Bump
When you think about pregnancy, what comes to mind? If your pregnancy is anything like mine was, it's bloating, fatigue, and non-stop nausea. Maybe even indigestion, weird cravings, and tons of joint pain. Add hormonal mood swings to the mix and you might assume mastering pregnancy sex positions would be the last thing on your mind.
But it's exactly those hormonal changes that make sex come to the forefront for some people, particularly in months four through six, also known as the "pregnancy honeymoon." As your progesterone and estrogen levels rise, so does your libido. Estrogen, in particular, also increases vaginal lubrication and nipple sensitivity, which can lead to more intense orgasms – score!
And don't worry – sex while pregnant is completely safe provided your pregnancy is progressing normally. So if it feels like something you want to do, you should go for it. That being said, getting freaky with your SO will be a bit different now that you have a baby bump to contend with. For starters, there may be some bleeding. Although this is totally normal, especially during the first trimester, be sure to mention it to your doctor or midwife so they can confirm that everything is okay. Not to mention, your tried and true positions may not work as well because there is one literal obstacle in your way in the form of your stomach. But that's no reason to panic. It just means you and your partner have the chance to experiment. Of course, you may need a little inspiration to get started. Perfect for heterosexual and queer couples, here are some of the best pregnancy sex positions for horny parents-to-be.