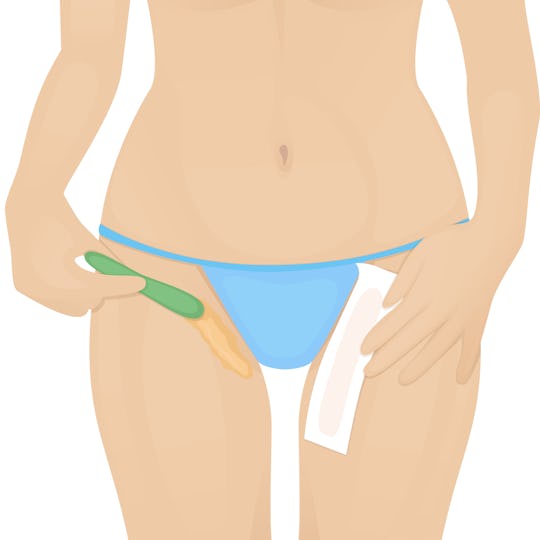 marochkina/Fotolia
7 Bikini Grooming Hacks, Because You're Not Born Knowing This Stuff
Being a badass babe is great but it can also be a total pain in the butt, literally. As in, sometimes you literally have to pull little hairs out of your butt. Bikini grooming is a personal choice for every gal. Do you want to go au natural, wax everything off but leave the landing strip, or have a nice close shave just around the edges to keep things tidy? Whichever way you like it, it means you have to do a little maintenance, even if you're going for a full bush. And that's where bikini grooming hacks come in handy.
We can all use a little help in this regard. It's not exactly a hush hush topic, but it's not something your mom usually teaches you either. When it comes to wondering what to do for prep, during and aftercare, there can be a lot left unanswered.
To find out how to keep your lady parts looking good in between waxing appointments, or your latest shave I spoke to professional lady bit groomer and owner of The Body Politik, Carmen Perez. Her Vancouver-based waxing bar is an inclusive and body positive environment where all bodies are good bodies and every body is deserving of care, no BS, no body snark.
Here are seven of her bikini grooming hacks that will keep your bush looking great.