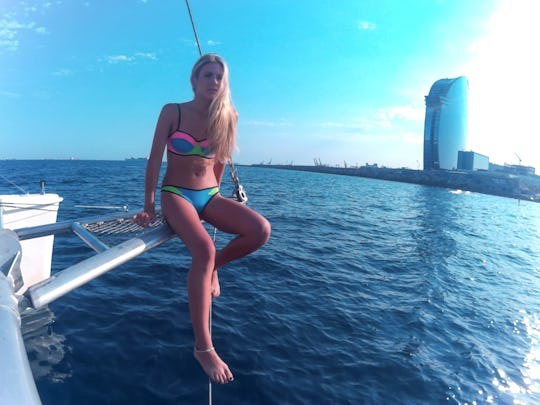 Miquel Benitez/Getty Images Entertainment/Getty Images
7 Bikini Rules You Don't Have To Follow. Ever. Again
With the warm weather finally making its way to this side of the globe, that means bikini season is soon to follow. Whether you frequent the beach, pool, or just like to walk around town showing a little midriff, bikini season nearly forces you to get in some type of sun. Unfortunately, summer has historically also been an occasion for women to feel their bodies are inadequate, thanks to old rules that bodies had to meet certain criteria to sport a two-piece bathing suit. Fortunately, there has been a huge backlash against that nonsense. Those rules about who can wear a bikini are gone, and good riddance.
When I was younger, I struggled with insecurities about my body. From not feeling like I was slim or fit enough to being self-conscious about my small breasts, wearing bikinis or any type of swimsuit was not in the game plan for me. To me, it was just embarrassing to be out in public in swimwear because I felt as if everyone was looking and judging. As I got into my 20s, though, I started to realize that what everyone deems as perfect, successful, or beautiful isn't always what I have to be. After having this epiphany, I started wearing what I wanted to wear, going where I wanted to go, and doing what I wanted to do. Of course there was still a bit of caution there, but the growth of going for what I wanted was incredible.
Even if you've been told "you shouldn't wear that" or "that's not for your body type," if you feel comfortable in it, go for it! That means finally saying goodbye to these seven rules for who should and shouldn't wear a bikini. If you have a body, you can wear a bikini. So get ready for the beach!