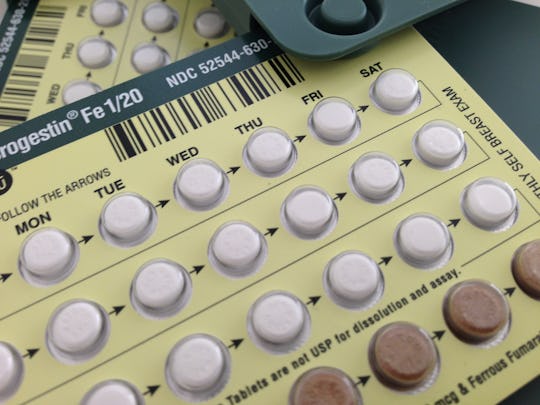 7 Birth Control Myths You Shouldn't Believe, Because You Can Get Pregnant While Breastfeeding
Deciding to use birth control can be an overwhelming decision. There are so many options to choose from, made even harder by the fact that misinformation about sexual health runs rampant in the United States. Thanks to a combination of abstinence-only education and the general shame and stigma around sex and bodies, myths about birth control are persistent.
A recent study by The American College of Midwives found that, out of 1200 cisgender women surveyed, only 55 percent felt knowledgeable about condoms and 49 percent felt knowledgeable about birth control pills. This is a huge knowledge gap, and indicates that people who may want to prevent pregnancy don't actually know how. Giving people the power to make informed decisions about their bodies and health care is a huge step towards fighting oppression.
Misconceptions about birth control can run from the benign to the downright dangerous, so mythbusting is crucial to changing the way people think about (and use) contraceptives. When you're equipped with accurate information, you can make fully-informed decisions about your health care, your body, and (most excitingly) your sex life. When you don't have to wonder whether your method of birth control is effective, you're free to enjoy fun, worry-free sex whenever (and wherever) you want. When you look at it that way, talking about birth control suddenly seems really hot, doesn't it?
On that note, here are some common myths about birth control that you shouldn't believe, and the facts to bring with you the next time a friend repeats one of these disproven claims.