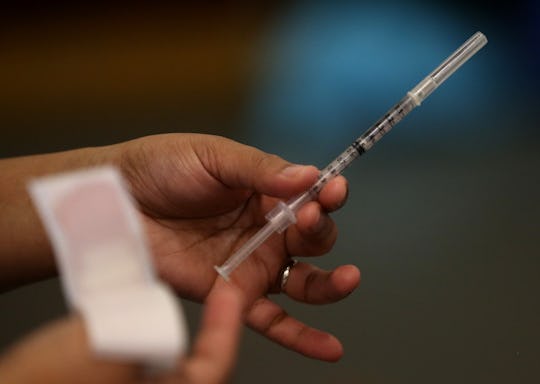 Justin Sullivan/Getty Images News/Getty Images
7 Books To Get Your Kid Comfortable With Getting Vaccinated
When I was a kid, heading to the doctor to get shots was my least favorite thing. If I'm being quite honest, I still hate getting them till this day. I think that, had I received a little info about shots and vaccinations when I was younger, it would have helped me get over my fear. That's why having books to get your kid comfortable with getting vaccinated is important, in my opinion.
As an adult, I can say that my fear stems from not being properly educated on what vaccinations were for and why they were important when I was younger. That's why it's important for my to educate my niece and future children about why they are getting vaccinations. Adults tend to just tell children that they have to do something without providing any sort of explanation (and occasionally resulting to the degrading "I told you so.") But I believe that giving them background information on vaccinations and the reasons why they are important will help get them comfortable with getting them.
Whether you're looking for a way to open up the dialogue on vaccination importance or needing to expand your little one's knowledge, these seven books will help do that.