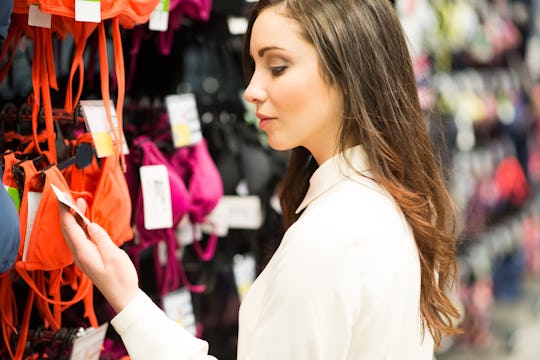 7 Bra Buying Tips for Small Chested Women
Growing up with a smaller chest size, I was always insecure about what my breasts looked like in clothes. For the longest time, I hated wearing strapless dresses or low-cut shirts because I felt like they made my small breasts more noticeable. It just always felt like, no matter what type of bra I wore, I just couldn't get the look I was going for. As I got older though, I found ways to get the right look with knowing some bra buying tips for small chested women.
I realized that the only way for me to become more knowledgeable about my over the shoulder boulder holder was to ask questions to those who have knowledge. Though I felt a little embarrassed, I began asking questions to different women who either had small breasts or worked in the underwear department at some of my favorite stores. Through trial, error, and research, I was able to find the right bras that fit me how I desired. Of course, there's still much to be learned about different types of bras and how they fit when shopping, but these seven tips for bra buying have definitely come in handy for me, and hopefully will for you too.