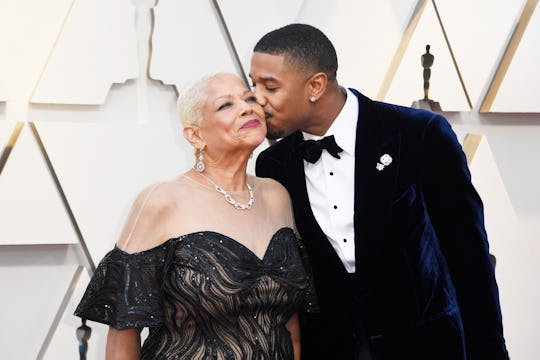 Frazer Harrison/Getty Images Entertainment/Getty Images
These Celebs Brought Their Moms To The Oscars, Because Mom Is ALWAYS Your #1 Fan
There's no greater cheerleader than a mom whose child accomplished something. And no matter how old that child may be, moms are still ready to hold up a poster with their name on it and fiercely chant their name. These seven celebs who brought their moms to the 2019 Oscars haven't forgotten how much of their success they owe to the women who gave them life — and they aren't afraid to show it. Their moms don't seem put out by the opportunity to walk the red carpet with their not-so-little little ones, either.
The Academy Awards gathers the best and the brightest of the entertainment industry to decide which movies warrant receiving highest honors. Directors, actors, musicians, cosmetologists, wardrobe and set designers, and more turn up in droves to compete against and support one another. Aside from what they wear for the big day, who they bring with is one of the hottest topics of discussion.
Relationships can go public on the red carpet, with celeb couples confirming rumors of budding love interests. But another kind of love can also be put on display at award show: familial love. By bringing their moms along for the big day, these celebs showed big love for the women who made them who they are today.