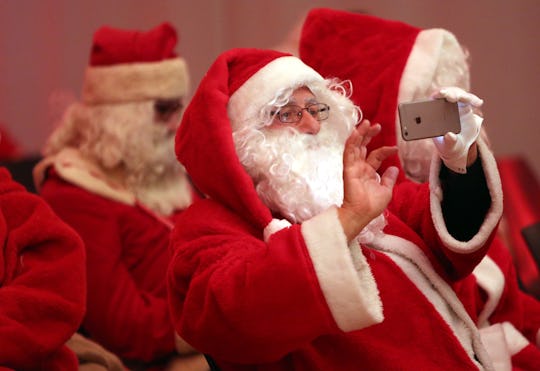 Adam Berry/Getty Images News/Getty Images
7 Christmas Countdown Apps, For Those Who Can't Wait To Get Jolly
Like it or not, the holiday season is approaching faster than a flying reindeer. If you want to know exactly how much time is left, then the best Christmas countdown apps are worth a look. It's like a modern-day advent calendar, right on your phone at all times.
These holiday apps are fantastic for several reasons. First, you'll always have an answer ready when your kids ask how many days are left until Christmas, because you know they're going to bring up that question a few times. Next, the apps will help you stay on top of the holiday season, because a helpful reminder is always on your phone. And lastly, it's the best way ever to bother the resident grinch in your life. From time to time, hit that person with a "there are only sixty-two days until Christmas" text, just to bug them a little. Hey, what's the point of being joyful about an upcoming holiday if you aren't annoying someone else in the process?
Whatever your intentions, these apps are a handy way to keep the holidays well within your sights at all times. Better yet, they're all free, although many do offer in-app purchase options. Read on to find the perfect one that'll make your phone a little more jolly.