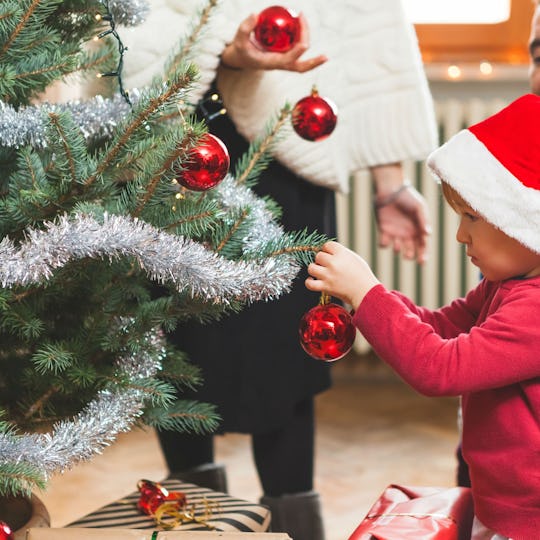 7 Christmas Tree Care Hacks That'll Keep Yours From Reaching Charlie Brown Status
There's nothing more Christmas-y than the scent of pine wafting into your living room from a twinkling live tree. On the other hand, there's nothing sadder than a dejected brown one that you couldn't figure out how to keep fresh. This is why knowing Christmas tree care hacks are all-too-important in keeping the tree—and the magic—alive for the season, and preventing family members from getting upset when the green branches they worked so hard to decorate start to brown and break off.
While extending the life of a tree can be tricky, there's no reason to ruin Christmas by not learning a few clever ways to prevent your living plant's eventual decline from happening sooner. After all, it's not easy to get in the spirit of the season when your supposed beacon of Christmas looks super dejected and about to kick the bucket in your living room.
If you already headed into the lot and picked out the perfect one, make sure no one is crying over a dead tree this year with these unique tips for caring for a live tree. It's not just about not having to vacuum up a zillion needles that have fallen all over the floor, or even getting your money's worth. Really, it's about preventing your tree from reaching Charlie Brown status—spare, falling over, and unable to hold up even a few ornaments without breaking. Use these seven Christmas tree care hacks to keep your living room full of that delicious pine-y scent for the rest of the season, and your tree from dampening the spirit of the whole holiday.