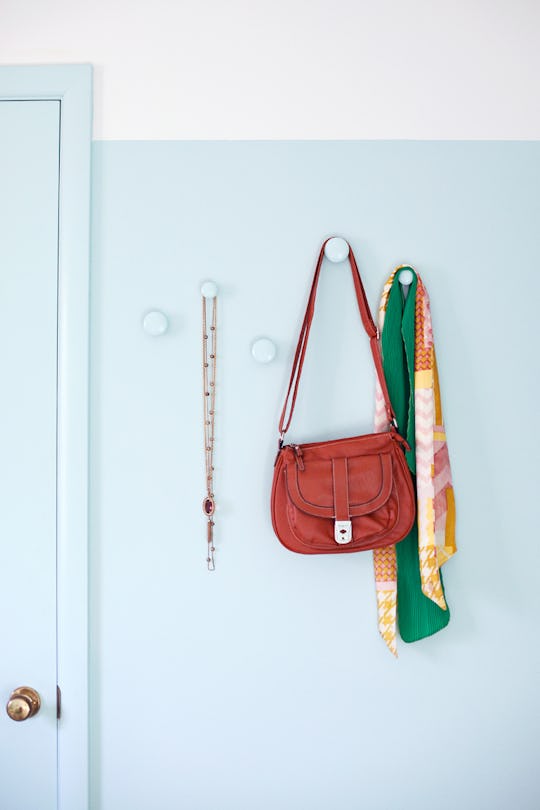 7 Clever Storage Hacks for Your Small Space, So You Can Finally Have Some Breathing Room
Anyone who has lived in a small space knows it's no fun to feel squished. Even if you're a brilliant organizational mastermind, it can still be difficult to find places to put things when you go-to storage spaces are filled to the brim. Luckily, there are a ton of small space storage hacks that can help solve this dilemma quite easily. No matter how much stuff you have, it's possible to engineer little ways that make it easy to keep them organized and out of sight. If you put a little work into hacking your storage, the stress associated with cramped quarters can be significantly relieved.
From when you're a student in college to the time you move into the first place your entry level paycheck can afford, you have to get clever about how you store your things. After all, you don't want to watch your stuff disappear all the time or live in a cluttered mess simply because you don't know how else to deal with the amount of things you have and how little space you have to put them in. So don't go totally minimalist just yet—here are seven clever hacks that'll make living in your small space that much easier.