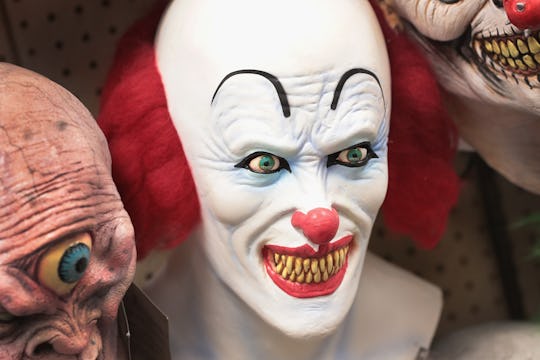 Scott Olson/Getty Images News/Getty Images
Costumes Are Often Banned From Schools, So Check Your Kid's Halloween Look
For some kids, wearing a Halloween costume to school offers a fun break in the routine. If your little one is wearing a costume in class this year, it may be a good idea to double-check the school's guidelines for dressing up. As the common costumes banned from schools prove, not all administrators want to see classrooms filled with goblins and ghouls. For the most part, kids still have to follow some rules in the classroom, even when it comes to a celebration as unruly as Halloween.
Because most districts let individual schools decide whether to allow Halloween costumes on a case-by-case basis, it's difficult to tell whether the costumes bans are widespread. But given the prevalence of reports from the last ten years or so, costumes are carefully scrutinized at many schools. For the most part, super-scary or potentially offensive costumes are out.
That said, it's important to remember that these costume bans are only in effect for school hours. "Everyone has the opportunity to dress up outside of school, so they need to make sure everything is in order here," said art teacher Rocky Smith of Oregon City High School. If your third grader wants to dress as Jason Voorhees on his own time for Halloween, that's beyond the school's reach.