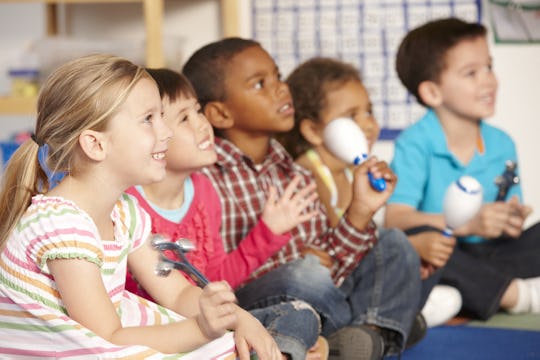 Monkey Business/Fotolia
7 Easy & Simple Things Your Kids Can Do To Avoid Catching The Flu At School
Children are wonderful. They're tons of fun, and they are always brimming with information for you after a day at school. They're also disgusting little walking petri dishes who pick their noses, forget to cover their coughs, neglect their hand washing, and share entirely too much with one another. In short, they're just like all of us, only amplified to maximum ew. Finding easy and simple ways for kids to avoid the flu at school is no elementary feat, but there are ways to mitigate the risk that your child contracts this year's bug and decrease the risk they bring it home to you.
This year's flu virus is proving to be a deadly one. Just this morning, I awoke to news of yet another child dying in my area of the influenza virus. While there's no way to completely eliminate all the risks involved with sending your child to school short of a hazmat suit, there are strategies you can teach your children to encourage better habits like sanitizing and hand washing. In doing this, the goal is to educate your child, and in turn, educate others in the process by which you might improve everyone's chances of avoiding the virus.
The only other alternative is blatant and utter truancy, which is apparently frowned upon by law. Weird.