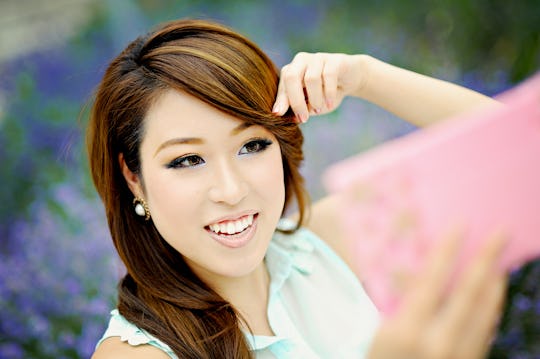 7 Easy Ways To Hide Oily Hair That Don't Require Any Added Products
Everyone encounters a morning like this at some point. You hit the snooze buttons a few too many times, and are left with mere minutes to get ready and get out the door. Which wouldn't be a problem if your hair didn't look like it was drenched in oil. OK, maybe that's an exaggeration, but your hair's texture can make it tough to get ready in limited time. Luckily, there are a number of pretty hairstyles for oily hair to keep you feeling fancy even on days when a full shampoo and blow out and just not going to happen.
Yes, you can make oily locks look stunning without the help of too many products or a distressed baseball cap (though those are very fashion-forward and shouldn't be tossed in the trash just yet.) Hairstyles like braids and buns are great at hiding the build-up and pulling your look together without much extra effort. Not to mention these new 'dos may help manage your oily hair, as they don't require products that can cause oil build-up. To help keep your locks from looking too unkempt, here are seven simple and beautiful hairstyles for oily hair. Who knows? You may start skipping showers on purpose so you have an excuse to rock these hairdos.