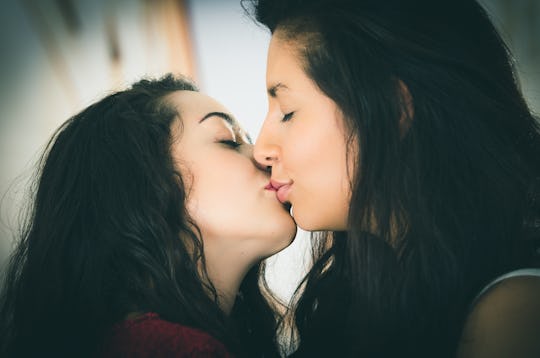 Fotolia
7 Embarrassing Moments You'll Definitely Experience During Pregnancy Sex
There are moments when sex is nothing short of awkward, even if you've been with your partner for a significant amount of time. If you're pregnant, well, those moments occur pretty regularly. Some of the most embarrassing moments I've experienced during sex occurred when I had a bun in the oven. Physical changes your body is experiencing (like massive weight gain) and hormonal fluctuations (why are you looking at me that way, partner of mine?) will probably have you sweating through your sheets during sex, even when five fans are pointed directly at you. Sexy, right?
Every woman's body takes to pregnancy differently. In fact, the same woman's body can take to each pregnancy she may or may not experience, differently. Such was the case with me. During my first pregnancy, my hormones dipped dramatically. I was extremely depressed, had little-to-no sex drive, gained a significant amount of weight, and my morning sickness was off-the-charts awful. During my second pregnancy, my hormones spiked, I had more energy, my sex drive was at an all-time high, and I experienced hardly any morning sickness at all. The difference between the two (for me) was gender. I had a girl the first time and a boy the second — hence the major differences in hormones and sex drive. The more you know, right?
While I'm well aware that not everyone feels the same, I much preferred nine months of higher sex drive. However, those months provided me with more than a few cringe-worthy moments because, well, pregnancy sex can (read: is) awkward. On that note, here are a few embarrassing moments you might experience during pregnancy sex. May the force be with you.