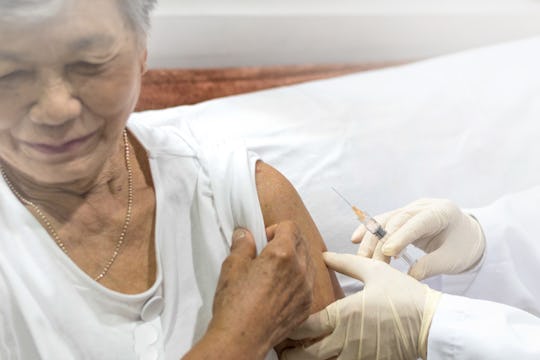 BlurryMe/Shutterstock
7 Exaggerated Old Wives Tales About Your Health That Should Be Stopped
Are you still a little worried about catching the flu from a vaccine, or venturing out into the sun without a base tan? You're far from alone. Plenty of old wives tales about your health are still very common. However, sometimes this folk wisdom is a bit misguided (or even can be dangerously wrong). On the flip side, if they are generally just making you more cautious and not affecting others, that's not a bad thing either. For the most part though, it's wise to take a second look at some of these widespread health beliefs.
Originating in superstitions, urban legends, and folklore, many common health myths are still prevalent. And for the most part, people who believe and share these ideas mean well. It's easy to hear something as a kid and continue to believe it into adulthood, especially when the idea makes logical sense. However, it's also refreshing to realize that swimming right after eating, for instance, isn't the worst thing ever. Learning the truth behind these common myths might make your life a little bit easier. At the very least, you'll feel OK about downing another slice of watermelon beside the pool.
So read on to learn the truth about everything from minor medical issues to more serious health concerns. It might change the way you look at cold and flu season, summertime vacations, and even lunch forever.