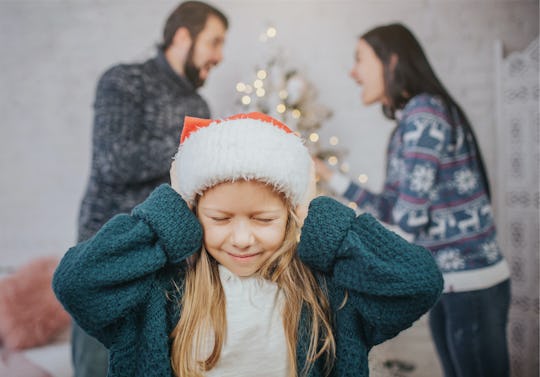 estradaanton/Fotolia
7 Expert Tips For Surviving The Holidays With Your Co-Parenting Ex
If I thought co-parenting with my ex was hard when we were married, it was only because I had no idea how hard it would be to co-parent with him after we got divorced. And I can tell you from experience that the holidays make co-parenting even more of a struggle. Fortunately, I have found (and tried) expert tips for surviving the holidays with your co-parenting ex to make this "jolly" time of the year, you know, suck a little less.
According to family attorney and mediator Michelle Crosby, the most important thing to remember is how to compromise, even when your ex is the last person you feel like accommodating. Ultimately, your kids' holiday experience should be more important than sticking it to your ex. That said, co-parenting coach and author Anne Giannone recommends creating a plan and staying with it, so you can avoid confusion or any future communication challenges. Professor and author Edward Kruk, PhD, recommends trying to stay civil with your ex around the holidays, as your children are more sensitive this time of year. Kruk also encourages co-parents to allow their kids (and themselves) to grieve this time of year, as you form new traditions and adjust to the loss of old ones. No matter what, though, your kids should always come first, so be their advocate and keep things as calm and stress-free as you can.
If you are dreading co-parenting with your ex this holiday season, you aren't alone. Read on for some survival tips that might help you make it to the near year relatively unscathed.