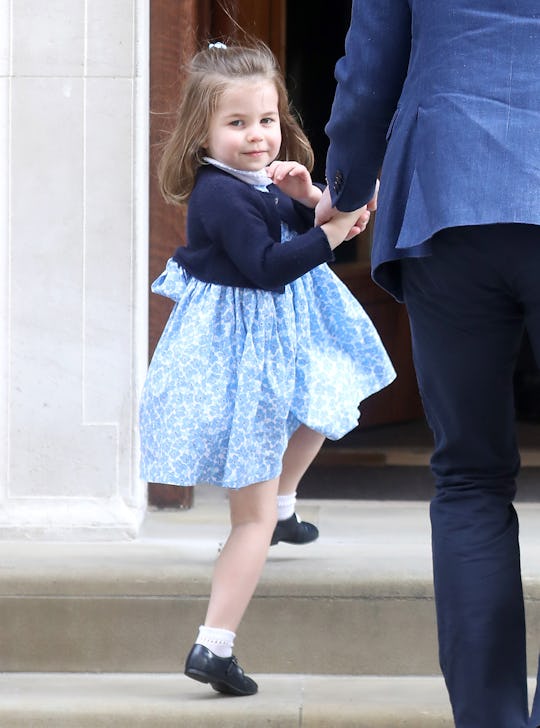 Chris Jackson/Chris Jackson Collection/Getty Images
7 Facts About Middle Children That Prove They're The Royals Of The Family
The Duke and Duchess of Cambridge, Prince William and Kate Middleton, welcomed their third child, a son, on April 23 at 11:01 a.m. London time. In other words, Princess Charlotte is now a big sister and a middle child. You might wonder if she — or your own middle child — is doomed to become resentful and jealous, like the stereotype claims. Can being a middle child actually determine who you are or who you become? Researchers have long tried to separate the myths from the facts about middle children, and their results might surprise you.
Fortunately for Princess Charlotte, and middle children everywhere, research shows that despite their reputation as lonely and jealous, middle children are owners of more than a few incredible traits. As Insider reports, theories about so-called middle-child syndrome — feeling simultaneously second-best to your older sibling and replaced by your younger sibling — have been around since doctor and psychotherapist Alfred Adler started researching birth order in the 1930s. However, as psychologist Dr. Laurie Zelinger, PhD, told Insider, those feelings of resentment and replacement are not a given. Not surprisingly, how you parent your middle child influences how they grow and develop. So, as Katrin Schumann, author of The Secret Power of Middle Children, tells Psychology Today, middle children can become friendly, innovative team-players once they are adults because of, and not in spite of, their unique experiences growing up in families with both older and younger siblings.
If you have a middle child, or if you are a middle child, you should definitely not overlook what science actually has to say about this particular birth order. So with that in mind, read on for some facts that may or may not challenge your pre-conceived notions about the true princes and princesses of the family: middle children.