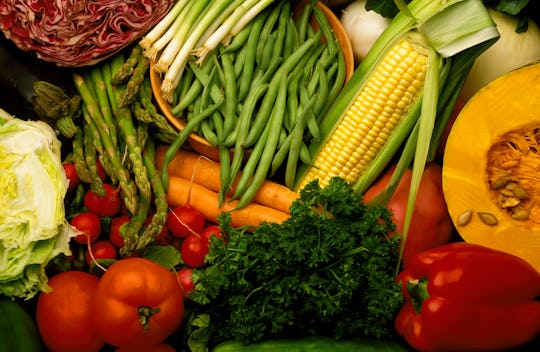 Luis Castaneda Inc./Photodisc/Getty Images
7 Foods To Help You Cope With Endometriosis
As a woman, you know firsthand how much getting your period can really suck. But if you're a woman who struggles with endometriosis, you know that it's much more than that. Living with endometriosis can be scary, painful, and life changing. Fortunately, there are effective treatments available. But did you know that there are foods to help you cope with endometriosis?
According to the Mayo Clinic, "endometriosis is an often painful disorder in which tissue that normally lines the inside of your uterus (the endometrium) grows outside your uterus." Though there are plenty of endometriosis treatments available, changing your diet is one of the simplest ways you can take treatment into your own hands. British nutritionist Dian Shepperson Mills pioneered a dietary program for endometriosis, and spoke to Everyday Health about the theory behind her studies. "The diet aims to reduce internal inflammation within the body, improve pain responses, and support estrogen excretion from the body," Shepperson Mills told Everyday Health. According to Shepperson Mills, 20,000 women have tried the diet and many reported improvement in pain levels and fertility.
If you're suffering from endometriosis, consider the following changes you can make in your diet to help you cope with endometriosis.