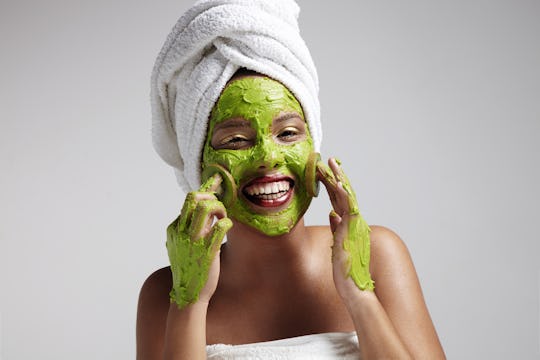 7 Foods You Can Use As Face Wash, Because Honey Isn't Just Good In Your Tea
The next time you go grocery shopping, why not pick up some ingredients for a new face wash? Recipes for natural face washes abound on the Internet, as more and more people are happy to go the all-natural route for their skincare routines. But a few of the ingredients may surprise you. So many great cleansers could start out in a vegetable garden, tropical tree, or even a beehive. Are you ready to forego your normal cleanser for something that's so natural you can literally eat it?
If you're ready to give these foodie-approved face washes a try, then you're in for a fun experiment. Most of the ingredients are readily available in grocery stores for just a few bucks, and the recipes are straightforward — some requiring only one ingredient. Overall, the stakes are low with this experiment: in the worst-case scenario, you can just eat the leftovers. Of course, there are some caveats with these recipes, but for the most part they have received glowing reviews from the people who gave them a try, and have resulted in equally glowing skin. Ready to incorporate foodstuffs into your regular beauty routine? Here are seven food-based, natural DIY face washes to keep your complexion glowing and clean.