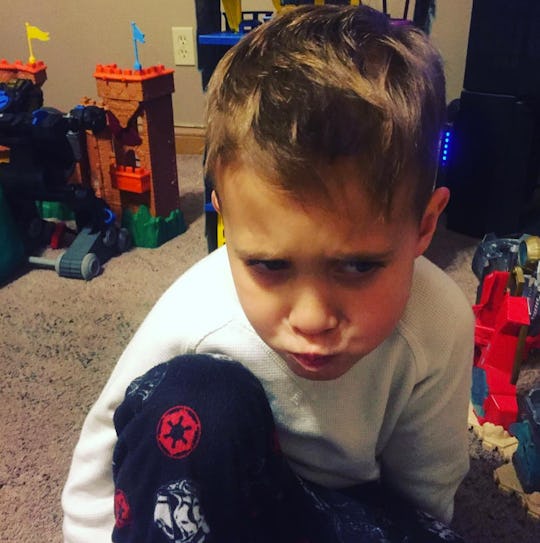 Courtesy of Candace Ganger
7 Foolproof Ways To Respond To Your Toddler's Questions
My son is a talker. We actually refer to him as our "Chatty Cathy" because, when he's the most tired, his conversations verge on mind-bending. Some of the foolproof ways to respond to your toddler's never-ending questions begin with acknowledging whether or not you can handle going as "extreme" as what will undoubtably be necessary. When I say "extreme," I don't mean burning the world down. I'm talking about diversion, confusion, and randomness. Yes, these are highly sophisticated techniques and I swear by every single one of them.
When my oldest was a toddler (she's 10 now), she was a talker, too. Her talkative nature isn't something she's outgrown, either, it has just evolved to include more serious topics like clothes, girls at school, and her obsession with Netflix. My son, on the other hand, came into the world quietly and only recently found his voice. I guess I can't blame him for wanting to use it all times of the day, but it'd be cool if every now and then I could, you know, go to the bathroom without the door busting open to answer whether or not the word "effort" begins with "F" or not (this actually happened today).
I admire my kids' curiosity and encourage their little minds to question everything. However, there are some times when my brain is just too damn tired and it's all just a little too much. With that, here some of my foolproof ways to shut it down. Though, I must warn you: there are no guarantees when it comes to toddlers, you guys.