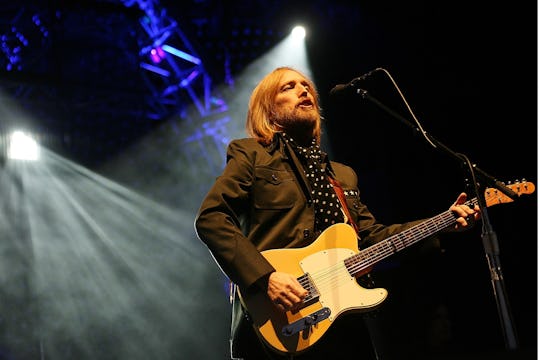 Karl Walter/Getty Images Entertainment/Getty Images
7 "Free Fallin'" Covers You Need To Hear Right Now
In fifth grade I got my first guitar — a purple ("violet," as I often corrected) electric one selected by my dad. I learned a D chord first, obviously, then G, then A, and suddenly I knew every pop song ever. I could also play one of my dad's favorites: Tom Petty's "Free Fallin'," and immediately I felt like a real rockstar. Whereas my adolescent attempt is archived somewhere on some CD in some box in my family's basement to gather literal dust, others' renditions are preserved in their original states online, free from wear and tear. The following "Free Fallin'" covers are ones that you need to hear, especially if the news of Petty's sudden death at 66 years old still has you reeling.
They all start so simply — "she's a good girl, loves her mama, loves Jesus and America, too." That ease continues, only peaking with the chorus' release, ultimately shouting "and I'm free, free fallin'." The song was my first introduction to Petty, best sung in the back of my mom's station wagon on the way home from the pool at the start of summer. I didn't know what it was like to feel love like the love Petty railed on about. But I did know what freedom felt like, and that openness was and is central to the song for me.
Petty suffered cardiac arrest at his home on Sunday night and died on Monday, his family confirmed in a statement. Indeed, family, friends, and four generations of fans will miss him dearly, and more love-filled covers are certain to come. "I'm gonna free fall out into nothin,'" Petty wrote in the iconic hit. "Gonna leave this world for awhile."