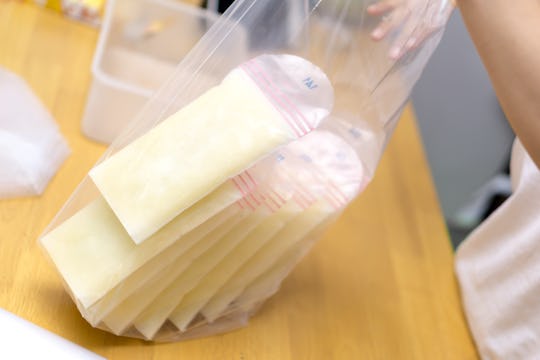 BonNontawat/Fotolia
7 Freezing Breast Milk Hacks That Will Make Your Life So Much Easier
Despite the many benefits of pumping your breastmilk, it can be very time consuming. Whether you're pumping to up your milk supply, to build a stockpile for when you go back to work, or just in case, it's certainly not always convenient or easy. Luckily, when it comes to making your life easier, there are a few freezing breast milk hacks that you don't want to miss out on.
I remember when I discovered that I wasn't required to buy the bags specifically made for pumping. There were no "pumping police" making sure I followed the rules. So did I jump at the chance to save some cash and use ziplock bags to freeze my milk from time to time? You bet. Did I sometimes go a few days without sanitizing my pump? Heck yes. Although I was mostly an "as needed pumper," learning a few hacks like these simplified my life.
Most of these hacks aren't rocket science, in fact, they're pretty basic, but sometimes making a few small tweaks in your routine can save you time and energy you didn't even know you were losing. Even if you only pump occasionally, it's worth it to hack your pumping routine, making it as simple and effective as possible. And unleashing your inner rebel is never a bad thing.