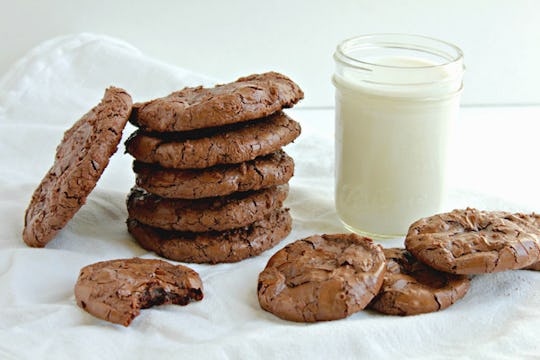 7 Gluten-Free Christmas Cookies Everyone Will Want To Eat Up
When health issues forced me into following a gluten-free meal plan, there wasn't much out there in terms of sweets. Store-bought treats were far and few between, and my homemade confections didn't have the same taste. But in recent years, bakers have begun whipping up all kinds of gluten-free desserts that are so delicious they can fool a discerning palate. This is especially important around the holidays, when finding a gluten-free Christmas cookie recipes can become a big challenge.
Luckily, there are plenty of professional chefs and famous food bloggers that are willing to share their gluten-free cookie recipes with the world. After all, the beloved Christmas cookie isn't just for those who can eat gluten laden sugar bombs with glee. Those of us who suffer from Celiac disease or gluten intolerance also deserve to partake in the holiday goodness. Whether you like a chewy chocolate treat, a jelly-filled confection, or a peanut butter cookie, there is a gluten-free version for you. And they taste so good that everyone at the table will be snatching some for their dessert plate. To help round out your cookie platter, here are 11 gluten-free Christmas cookie recipes that taste as good as the gluten-filled originals.