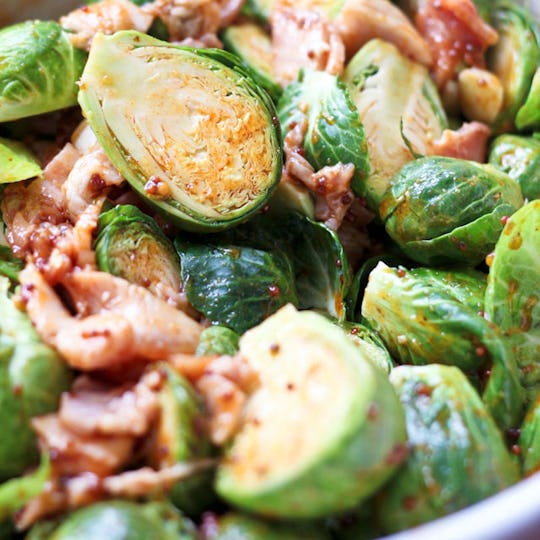 7 Gluten-Free Thanksgiving Sides Even Discerning Toddlers Love
Thanksgiving is a holiday that can either instill joy or terror into your heart. Personally? It's a mix of both. I've always loved preparing perfect tasting dishes for my family and friends. But when I have to step outside my comfort zone and prepare gluten-free Thanksgiving dishes, I get a bit nervous. I want to create a dish that those with Celiac disease can enjoy, but doesn't make everyone else around the table shudder or spit into their napkins.
What's that you say? It doesn't have to be that way? There are delicious gluten-free recipes that even toddlers and too-into-tradition grandparents will love? The rumor is true, friends.
From sweet potatoes, to cauliflower, and brussel sprouts — here are a nine mouth-watering gluten-free side dishes that will please everyone at your Thanksgiving table (yes, even your picky as hell child.) rSo pick out your favorites and prepare to be lauded by your family and friends for these delicious dishes, because these recipes will be crowd favorites for years to come.