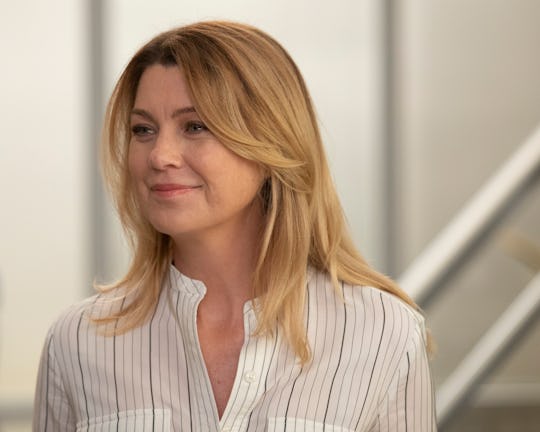 Rick Rowell via Getty Images
These 'Grey's Anatomy' Theories Could Come True
When Grey's Anatomy Season 16 premieres on ABC on Sept. 26, viewers may find the characters embarking on brand new journeys. The end of Season 15 shook up almost everyone's storylines, setting them off in new directions that the show can explore in the upcoming season. But with so much up in the air, fans can't help but speculate about what will happen to the doctors (past and present) of Grey Sloan Memorial Hospital. These 7 Grey's Anatomy Season 16 theories may not all come to pass, but they're pretty good guesses about what could happen this year.
When Season 15 concluded, Meredith (Ellen Pompeo) had been fired from the hospital, along with Richard (James Pickens Jr.) and Alex (Justin Chambers). Meredith was about to turn herself in to the authorities to get DeLuca (Giacomo Gianniotti) off the hook for that little bout of lawbreaking she'd committed. Meanwhile, Teddy (Kim Raver) and Owen (Kevin McKidd) were about the welcome their baby, but that might have been the only good news. Perhaps the biggest uncertainty in the finale was that Jackson (Jesse Williams) had seemingly disappeared in the fog during a tense camping trip with Maggie (Kelly McCreary).
Season 16 has a lot of questions to answer, but these theories try to get there first.