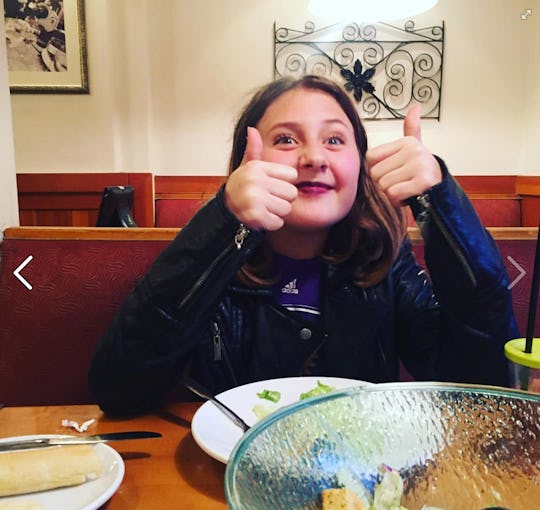 Courtesy of Candace Ganger
7 Gross Things Every Mom Does When Eating Out With Her Kids
Thank goodness for restaurants, right? I mean, well grow tired of cooking every now and then. The sit-down setting, however fancy (or not), gives everyone the chance to re-connect over food that isn't cooked or cleaned up by any family member (my favorite part) while contributing to the health of the economy. What's not to love? Turns out, a lot, actually. There are some really gross things every mom does when she's at a restaurant with her kids that I didn't realize I did. In fact, it took a recent trip to our local Steak N' Shake to open my eyes. Apologies to those who witnessed my travesties.
Not every meal out ends up a spectacle, of course (and thankfully). However, when they do it's definitely because of all the gross mom stuff I've done (and the gross contributions of my kids, too). At Steak N' Shake, I didn't think about how it looked as I "cut" my son's hot dog with my fingers (we had no silverware at the time), and I didn't think about what might happen if my greasy hands somehow lost control of the meat, letting it fly through the air onto the floor of a nearby customer.
What I didn't do was wipe the hot dog off and lay it back on the plate (because eww) but still, I acknowledge civilization has come a long way and it's not publicly acceptable to tear food a apart with our bare hands. At least my picky eater son actually ate his damn meal (something that doesn't always happen). With that, here are a few of the gross things moms do when eating out with kids that we either don't care you notice, or don't notice ourselves. Retrospect is a cruel beast.