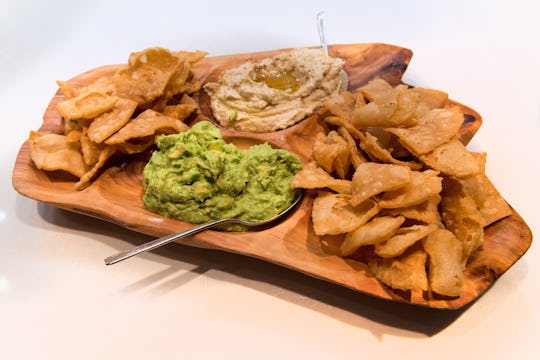 Erika Goldring/Getty Images Entertainment/Getty Images
7 Hacks To Make Your Guacamole As Delicious As The Pros
Cinco de Mayo, in my mind, was created with me in mind. From my love of tacos to my obsession with fruity margaritas, Cinco de Mayo is a Mexican food lover's dream. Although I've always found guacamole to be intimidating, in the last few years, it's been added to my Cinco de Mayo lineup of yumminess. As guacamole moves up my ladder of favorites, finding the best guacamole hacks to keep it as fresh as possible has been on my agenda.
Guacamole, according to Gainesville Guacamole, dates back to the 1500s and was created by the Aztec empire in what is now known as Mexico. I've been to Mexico a few times, and their love for this tasty dip does not go unnoticed. I can honestly say that growing up in Florida, guacamole was a regular side dish, party favor, and afternoon snack at most of the houses of my friends. Though I was always a little scared to give it a taste back then, I truly regret missing out on all of it's flavorful goodness over the years.
If guacamole intimidates you like it originally did for me, these seven hacks should help get you on the path to making the best guac of your life.