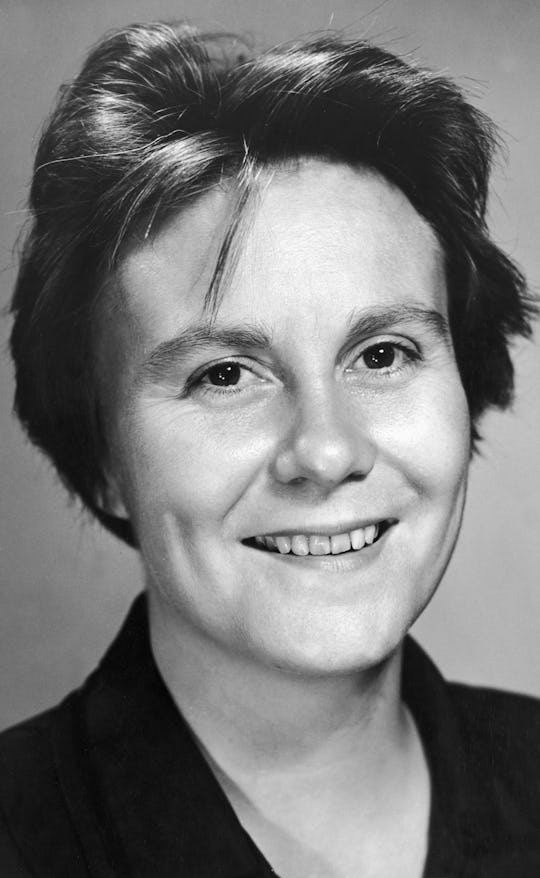 Hulton Archive/Archive Photos/Getty Images
7 Harper Lee Quotes That Capture Her Genius
Chances are, if you ever took an English or literature class at some point in your academic career, you probably read the classic book To Kill A Mockingbird by Harper Lee. If you're a millennial, too, you might not even realize the huge impact her iconic material had on women. Published in 1960 and set in the American South during the 1930s, Lee's character, Scout Finch, defied gender role expectations. This, among many reasons, is why many hearts are heavy after learning Harper Lee has died at the age of 89.
For plenty of readers, including me, losing myself in literature created and shaped by gifted writers was such a formative process. Reading that Scout Finch dressed like a tomboy, which was extremely rare in that era, and sought out strong female role models was absolutely inspiring. Additionally, the Finches neighbor, Miss Maudie, showed that an unmarried woman could be just find on her own, thanks, and spoke her mind regardless of if anyone thought that was "proper" or not.
Harper Lee, not just with the characters she created or narratives she explored, was an icon in American literature and American culture in general. Though decades passed between To Kill A Mockingbird and Go Set a Watchman, its hotly debated sequel, some of Harper Lee's most notable quotes show how meaningful her words were and still are.