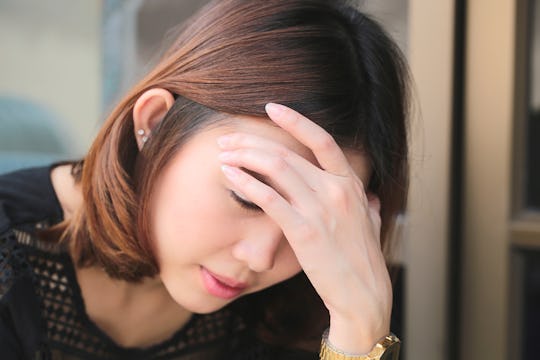 7 Health Symptoms You Should Never Ignore, Because Listening To Your Body Could Save Your Life
When something feels strange in your body, you usually notice quickly. It may be something as sudden as a pain growing from your side to your back, or something more subtle like stepping on the scale and seeing you've lost a few pounds without trying. New or unusual symptoms may make it difficult to draw the line between just waiting it out and calling a doctor. So how do you know when you're experiencing symptoms that should not be ignored? The answer is usually by listening to what your body is telling you.
This means being aware of strong symptoms that do not want to be ignored, along with taking note of what other symptoms may accompany the one you are most concerned with. Even if something seems only slightly off, it never hurts to contact a doctor or other medical professional. When it comes to your health, it never hurts to be too cautious. Listening to your body — and seeking medical help — when it sends you a message via certain symptoms can be life-saving in certain situations. Make sure to act quickly if you experience one of the following seven health symptoms which should never be ignored.