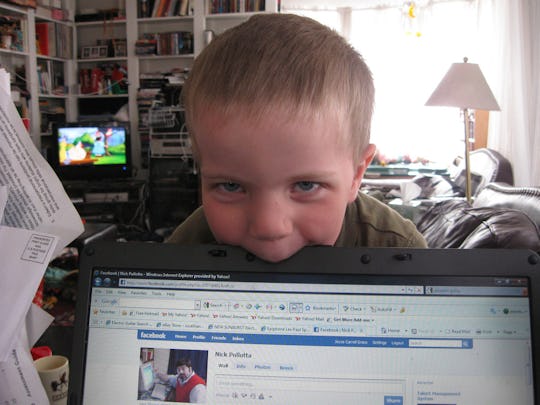 7 Helpful Tips To Working From Home While Parenting Without Losing Your Mind
Ever since my daughter was born a year and a half ago, I've had to master the art of working from home. Thanks to our country's non-existent access to affordable childcare, I was put in a position where I had to quit my job to stay home with my daughter, but still had to bring in some form of income because my husband's salary isn't really enough to support us. When I tell people what I do, the reaction is usually something about how I'm so lucky to be able to work from home. But most days I don't feel lucky, and this is a situation born out of necessity., But working from home — with your child nearby without losing your mind is harder than it seems.
Have you ever tried to work with a toddler sitting on your computer? Or with a child who likes to close your laptop while you're typing? What about trying to write while Veggie Tales plays in the background? Every day is a constant battle between giving my child the attention that she needs and deserves, and trying to get enough work done to make money for our family. Luckily, the longer I do this, the better I get at it. Here are some hacks for working from home with a kid (and maintaining some level of sanity) that I've found to be incredibly helpful.