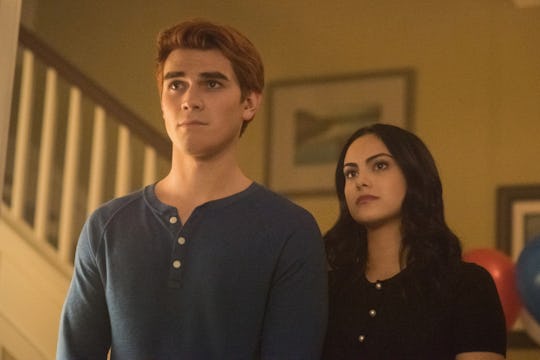 Dean Buscher/The CW
Everything You Need To Know About 'Riverdale' Season 3
At this point, it's hard to tell where the next season of CW's popular teen noir drama Riverdale will go — mostly because it's already gone to some pretty surprising (not to mention dark) places. So ahead of Season 3 Romper spoke with some of the cast at NYCC. And they had some interesting things to say — without giving away ~too~ much. Here are 7 hints about Riverdale Season 3 straight from the comic book characters' mouths. Obviously nobody was allowed to say exactly what's going to happen — but suffice it to say that things are gonna get a lot more complicated before they get better.
When Season 2 left off, the gang was in a (relatively) peaceful place. I mean, aside from Jughead becoming a gang leader in the middle of a turf war, Archie being charged with a murder he didn't commit, Betty finding out her dad is a serial killer, and Veronica finding out her dad was the one who set Archie up in the first place. So you know, not like peaceful peaceful, but at least no one is actively being murdered. Which is a step up in this town.
The Riverdale cast, along with executive producer Roberto Aguirre-Sacasa spoke to journalists at Comic Con about what's next for these kids. So here is everything I was able to glean.