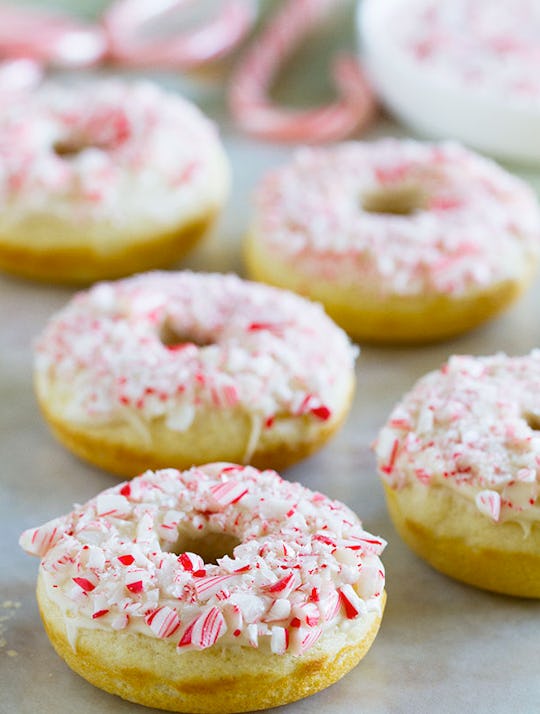 7 Holiday Desserts That Aren't Cookies, Because We've All Hit The Gingerbread Breaking Point
There's no holiday tradition quite like baking. I've spent many hours baking up gingerbread men and festively icing sugar cookies. But if you're running the gamut of holiday parties with colleagues, friends, and family, chances are you've encountered enough cookies for one year. I mean, even Santa would get cookie fatigue at some point. That's why it's a good idea to have some holiday dessert recipes that aren't cookies on hand to shake things up a bit.
Whether you're catering your kids' holiday party or preparing some DIY gifts for your neighbor, these treats will help you break out of the cookie rut in a festive way. By applying classic holiday flavors like gingerbread, eggnog, and peppermint to a whole host of desserts, these recipes offer up a fresh take on traditional goods. I mean, who could turn down a peppermint donut topped with crushed candy canes? Nobody, that's who.
From breakfast muffins to crunchy snacks to decadent desserts, these recipes are a great fit for any occasion. So read on to expand your holiday cooking repertoire and maybe find a new family favorite. You might even rediscover your love for gingerbread -- outside of cookie form.