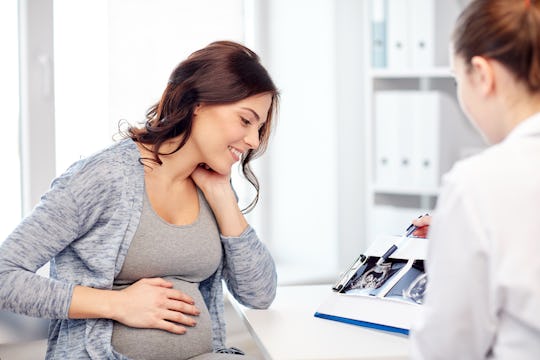 Syda Productions/Fotolia
7 Important Questions To Ask Your OB Before Labor
As your due date approaches, it's normal to have questions about everything regarding labor and delivery. Everything from "what will I eat?" to "where will the baby sleep?" is fair game, especially the first time around. If you've never had a baby before, going to the hospital to deliver will feel like venturing into unknown territory, no matter how many "how-to" books you read beforehand. However, there are a few ways to help you feel more prepared as the big day approaches. Arming yourself with a few questions to ask your OB before labor and delivery will help put your mind at east and give you a bit of direction.
Although you get more confident wth each pregnancy, the first time around is often the most worry-filled. I remember picturing myself on my due-date and panicking because I didn't have a step-by-step guide of what to do when I started having contractions.
When you're about to have a baby, every bit of information and reassurance helps. And although, there's only so much preparation you can do, (labor is never predictable,) knowing the answers to these questions will help you get to know your OB or midwife and the facility you'll be delivering in.