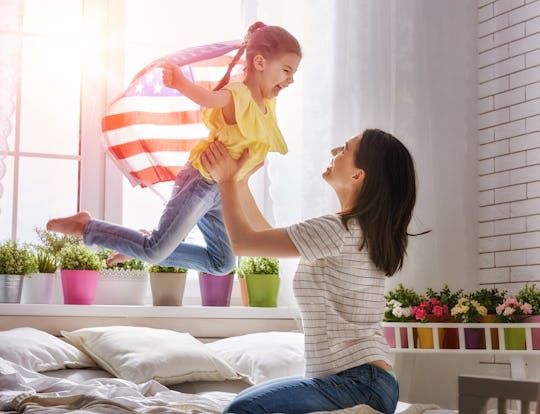 Konstantin Yuganov/Fotolia
7 Indoor Games To Play On The 4th Of July
The 4th of July is typically entails an outdoor party, filled with plenty of BBQ, color-appropriate cocktails, and eye-catching fireworks. (And, of course, time spent with family and friends.) But what if it literally rains on your parade or outdoor party? Luckily, there are plenty of ways to have fun indoors, including a number of 4th of July indoor games.
One of my most memorable 4th of July celebrations was one where it was unusually cold for July. As it started to pour, my friends decided to make the best of it by having everyone over for some indoor fun. It all culminated with hours upon hours of board game fun, everything from my old childhood favorite Monopoly to new favorite Ticket To Ride (where each person builds train tracks all over a map of the U.S., connecting various cities as you go). That was when I learned you could have a fantastic Independence Day even when stuck indoors from less-than-desirable weather.
There are plenty of 4th of July games that will turn your house into party central. And if you're stuck indoors this year, one of these five indoor 4th of July games should serve you and your guests well.