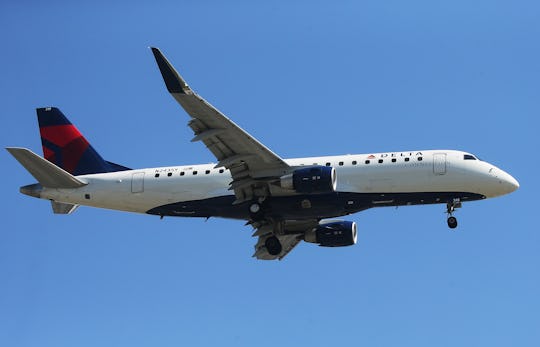 Mario Tama/Getty Images News/Getty Images
7 Jet Lag Hacks That Actually Work, According To Science, To Feel Better Fast
Travel is exciting, but nothing puts the damper on a trip faster than jet lag. No one wants to arrive at a destination feeling completely disoriented and exhausted, after all. So these jet lack hacks that actually work will help make your next faraway trip much more pleasant.
Officially known as desynchronosis, jet lag is a sleep problem that can adversely affect people who travel across many time zones in a short amount of time, as explained by the Mayo Clinic. It happens when your body's internal clock remains synced to the time zone of your original location, even though you're trying to function in a totally new time zone. Your inner clock hasn't caught up with its surroundings yet. Although this may sound like a mild problem, severe jet lag can cause concentration problems, extreme sleepiness, and even stomach troubles, as further noted by the Mayo Clinic. In other words, jet lag can suck the fun out of a vacation or make your work trip hellish in no time.
Thankfully, jet lag is a temporary condition, and there's a lot you can do to counteract it. By following these simple hacks, you'll probably feel much better the next time your plane lands in a totally new time zone.