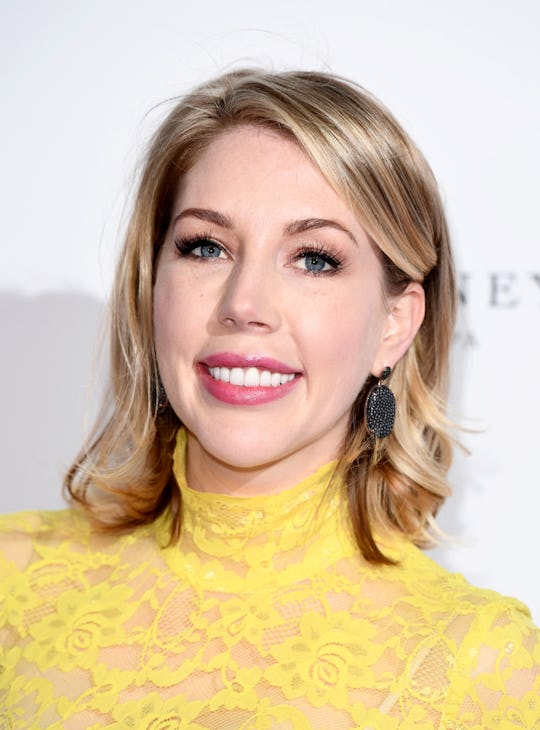 Jeff Spicer/Getty Images Entertainment/Getty Images
Katherine Ryan Jokes About Being A Single Mom In 'Glitter Room'
Comedian Katherine Ryan is tackling dating, feminism, and motherhood In her new Netflix special, Glitter Room. Along with sharing her observations about obnoxious school moms and the benefits of being single, she talks about the experience of raising her British daughter by herself in the UK. And when Katherine Ryan jokes about being a single mom in Glitter Room, she totally nails it.
After moving from Canada to London, Ryan gave birth to her daughter Violet and in an interview with the BBC, she revealed how content she was being a single mom. "I cannot say enough how much I recommend being a single mum," she told the outlet. "She [Violet] is never interrupting an adult conversation, whereas sometimes my sisters and I would want to say something and my mum would be like 'I'm talking to your father' and she doesn't have that — I don't worry about her having the same types of damaging messages that I had. She sees her mum working all the time so I think she will be alright."
Whether you're a single mom or not, it's easy to relate to Ryan's experiences as a woman just trying to live her best life, and her hilarious takes on motherhood will leave you laughing out loud.