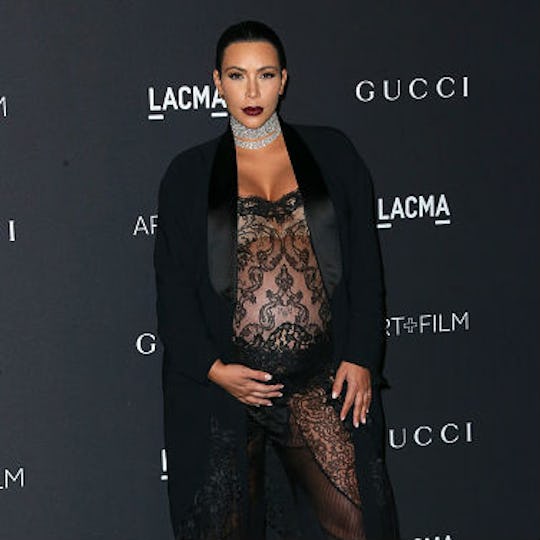 7 Kim Kardashian Maternity Fashion Tips That Every Mom-To-Be Can Embrace
Say what you will about Kim Kardashian, but she isn't afraid to show off her style. Even when pregnant, she's still dressing in fashion-forward outfits that threaten to break the Internet. Wouldn't it be great if every mom-to-be felt so comfortable in her changing body? If you're feeling less than stellar about your pregnant body, you can easily take some maternity fashion tips from Kim Kardashian to unleash your inner diva.    
Traditional maternity styles are all about hiding the belly and creating the illusion that you aren't really that pregnant. Kim goes the opposite direction by embracing body-hugging silhouettes that makes her bump the focus of the ensemble. She also isn't afraid to keep things sexy, opting for lots of lace and other sensual details. She celebrates the "delicate condition" that many women feel pressured to hide.
Whether you're looking to stay sleek and chic, or you just want a reason to wear a maternity gown covered in sparkles and fringe, you could easily learn a few maternity fashion tricks from Kim — the main one being to stay true to your style and embrace your enjoyment of fashion (and, of course, selfies.) Here are a few maternity fashion tips to take out of Kim's style book.