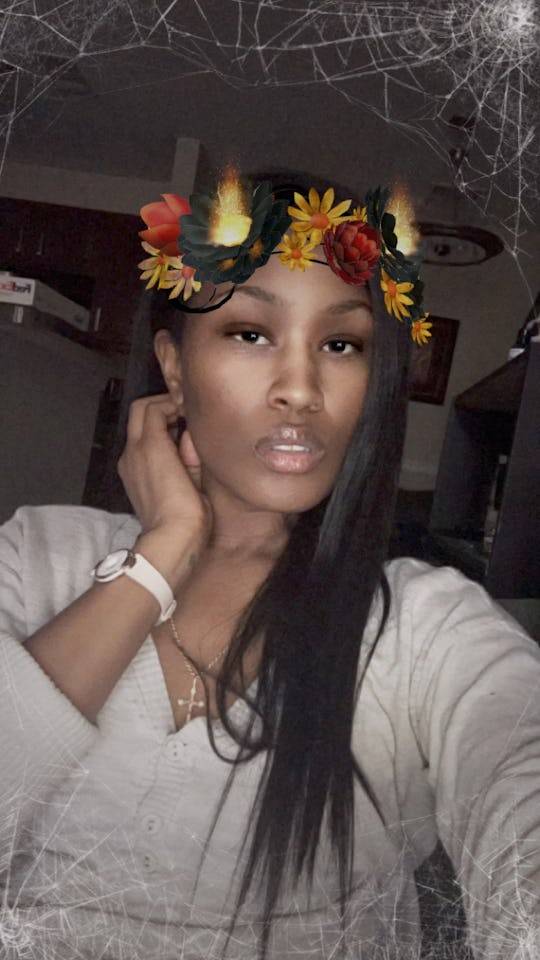 Courtesy of Ni'Kesia Pannell
7 Last-Minute Snapchat Filter Costumes For The Halloween Slackers
Halloween is a split second away, and if you're not excited you definitely need to be. With it being so close though, you may be picking from the bottom of the bunch if you're trying to buy a last-minute Halloween costume. But that's where creativity kicks into high gear. Making some last-minute Snapchat filter costumes for your Halloween activities can be a way to design your own unique costume and save yourself a few bucks, too.
The thing I love most about DIY-ing Halloween costumes is that you can literally put your creative spin on anything you choose to be. Want to be a deadly Alice from Alice in Wonderland? Go for it. Or maybe a nicer form of the Chucky doll? It's all up to you. It's just a matter of how creative you can get.
Much like the above, going as a Snapchat filter this year can be a way to unearth your creative side, And, more importantly, it's a quick option that won't kill your budget. With all of the options — both current and old — that the app has, there are plenty of options to choose from.
If you need a little inspiration to get you going, check out these seven costumes to give you some ideas.