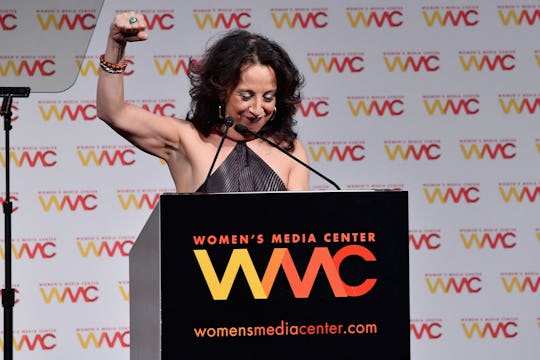 Mike Coppola/Getty Images Entertainment/Getty Images
7 Latinx Activitists Changing The World & Making A *Huge* Impact
Role models are kind of what makes this world go 'round. After all, chasing after someone and their overall awesome-ness is how you become the best version of yourself, am I right? I always think about that saying: "If you're the smartest person in the room, you're in the wrong room." People who can teach you a thing or two are vital, and I would like to think part of that education includes activism, whether it be through a person, written word, or the whole d*mn planet. Need inspiration? Check out these Latinx activists changing the world at this very moment.
And with National Hispanic Heritage Month kicking off on Sept. 15, there is no better time than yesterday to get to know these women — an epic group that includes authors, a mental health advocate, a journalist, and even a recipient of the Presidential Medal of Freedom.
The good news about role models? You get to choose the people who inspire you to create a movement of your own, whether it be in a rally of hundreds, or at home, nurturing the growing minds of your little ones.
But one thing is for sure: You're going to want these Latinx activists at your side — no matter the room you find yourself standing in.