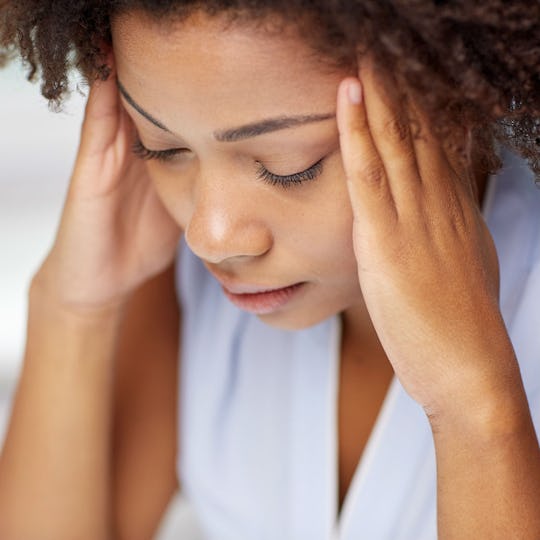 7 Little Things You Didn't Realize Are Stressing You Out, And How To Keep Calm In Spite Of Them
Coping with major life changes, like moving across the country or starting a new career, are guaranteed to cause major stress. But it's life's little things that cause serious stress to amount over the course of the day, without you being aware of it. Hunting for your keys in an overstuffed purse, sitting in traffic for an hour, and combating your ever-growing email inbox is definitely not the most relaxing way to kick off a Tuesday morning. So what can you do to ward off these little annoyances?
Though it may be tempting to just say, "eff this," and go live in a remote cabin in the woods somewhere, most of us would rather learn to cope with the little stresses inherent in modern daily life. Some expected tips, such as getting enough sleep on a consistent basis and paying attention to your body's needs, are to be expected, but there have also been some surprising findings about the effects of boring commutes, Pinterest overload, and even secondhand stress. So here is a quick rundown of some surprisingly everyday causes of stress, as well as tips on the best ways to cope with them.