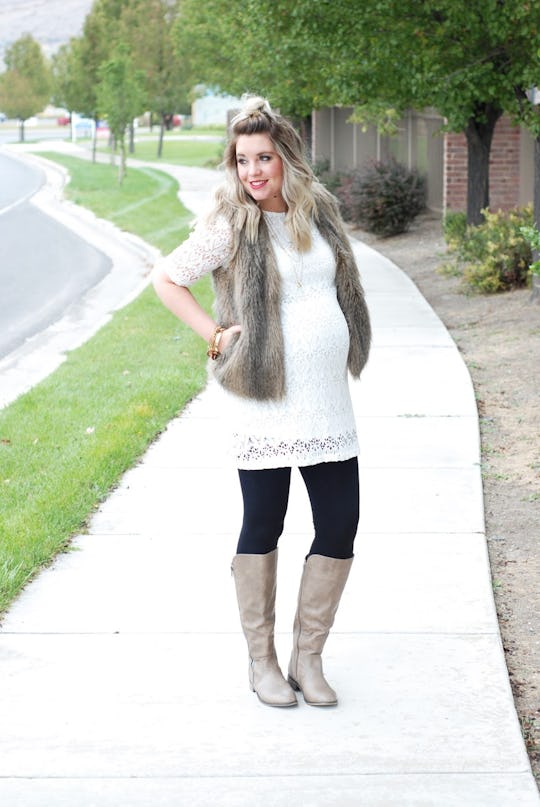 7 Maternity Fashion Rules That Are Meant To Be Broken
Maternity wear has come a long way in recent years. I remember my mother describing her 1980s maternity clothes, and how everything was made like a giant sack with a bow on it. She also mentioned one particularly tragic number with a nautical theme that made her feel anything but chic. Fortunately, today's moms-to-be have a much kinder and fashionable variety of maternity wear to choose from. Yet there are still a collection of maternity fashion rules that need to be broken. Seriously, some rules should go the way of those bow-choked tops from the '80s. 
Most maternity fashion rules follow the idea that pregnant ladies need to downplay or even hide their baby bump. But this idea seems silly to me because by the time you're visibly pregnant, you're likely going to draw attention anyway. If you're more accustomed to dressing in fun, bold clothes, why stop now? Your developing baby should be celebrated, not hidden (especially not behind oversized bows.) 
If you've spent years developing a one-of-a-kind fashion sense, you don't have to throw out your own style just because there's a baby on the way. So if these outdated fashion rules don't work for you, here are some ways to remain true to your personal style while accommodating your growing baby.